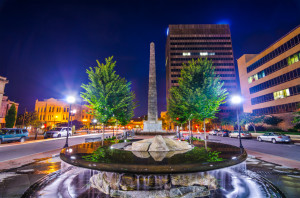 Creative Economic Development Consulting is pleased to announce that it has purchased the nationally recognized Certified Entrepreneurial Community® program developed by AdvantageWest Economic Development Group. Plans are underway to revamp the program and make it available to communities that want to develop and strengthen an entrepreneurial ecosystem.
AdvantageWest launched the Certified Entrepreneurial Community® program in 2007, and over the next several years awarded 10 communities CEC® designation after they completed the rigorous certification process. The program has drawn attention internationally as an innovative approach to helping communities become entrepreneur-ready.
W. Thomas Alexander, chairman of the AdvantageWest board of directors, said, "Although AdvantageWest  is suspending operations due to the loss of state funding, we are pleased to have found partners such as Creative EDC to sustain our key initiatives. The CEC® program has been one of AdvantageWest's signature programs. We are glad communities will continue to have access to entrepreneur development services, thanks to Creative EDC."
Creative EDC plans to update the program by improving the certification process, revising certification standards, and adding new support services for certified communities. Creative EDC Founder and CEO Crystal Morphis said, "Our firm is committed to developing and implementing innovative economic development programs. The roll out of CreativeSiteAssessment.com in 2014, the first online site assessment tool, is just one example. Updating and relaunching the award-winning CEC® program is another. We are looking forward to putting our creative mark on the CEC® program."
Look for more information about the revamped CEC® program on the Creative Economic Development Consulting website. The program is set to relaunch in late 2015.  www.creativeedc.com.